Communities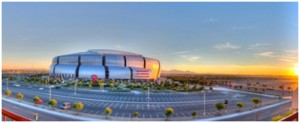 Glendale
Glendale, located just 9 miles northwest of Downtown Phoenix, provides a high quality family living experience while still being closely located to the valley's most attractive features. The city includes the University of Phoenix stadium, home of the Arizona Cardinals, which annually presents the Fiesta Bowl and will soon host its second Super Bowl in 2015. Glendale also proudly harbors Luke Air Force Base, the largest fighter pilot training facility in the world. Whether you are looking for a day spent on the golf course, bringing the family to the zoo, shopping in Downtown Glendale's historic district, or exploring any one of the abundant hiking trails, Glendale has something to offer for everyone.
---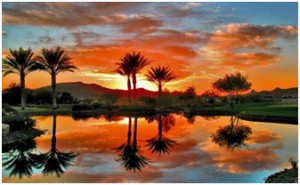 Peoria
The city of Peoria, with 160,000 residents, boasts every desired feature for the family oriented home buyer. Peoria is home to one of the country's best spring training baseball facilities and has convenient access to just about every major sports venue in the valley. Taking advantage of Arizona's unmatched weather, the city offers incredibly well equipped parks and hiking trails as well as Lake Pleasant located in north Peoria, a destination ideal for watersports and desert camping. With its numerous recreational opportunities, exceptional communities, and spectacular Sonoran desert backdrop, it is clear why Peoria is so highly recommended by its residents.
---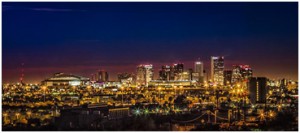 Phoenix
The residents of Phoenix bask in more sunshine than any other major metropolitan area in the US. The city's vibrant, growing economy and competitive business environment are the center of the Phoenix metropolitan area (or the Valley of the Sun), home to 4.33 million people. The city features fine dining, shopping, and museums for every taste as well as golf courses and resorts that attract people from all across the country. One of the country's largest international airports, Phoenix's Sky Harbor is your neighborhood gateway to the rest of the world. This urban heart surrounded by sweeping mountain views provides all of the advantages of a major city while still maintaining a strong sense of community. The city of Phoenix truly is an entirely unique living experience.
---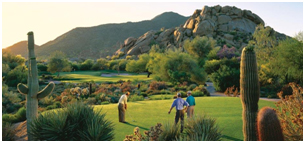 Scottsdale
Scottsdale is annually rated among the nation's most desirable communities to live, visit, and conduct business. A day in Scottsdale can be as active or relaxed as you make it. You can spend a day at Scottsdale Fashion square (the largest shopping destination in the south west), play a round of golf at any number of the world renown golf courses, relax at any one of the city's luxurious resorts and spas, or explore the outdoors on over 60 miles of trails in Scottsdale's McDowell Sonoran Preserve. Residents never fail to take advantage of the incredibly numerous nightlife options, all within walking distance of each other. With over 200 courses known for their rugged beauty, some of Scottsdale's championship courses proudly host the best of golf on the PGA tour. The city of Scottsdale makes fine living just another part of your everyday routine.
---
Land
Arizona offers some of the most scenic landscapes in the United States. With wide open blue skies, unique terrain, and an abundance of space, there is no argument as to why people want to claim this as home. There remains great opportunity to purchase property either as an investment or as a site to build your dream home. VLP Realty can provide you with the expertise to select a piece of property that fits your needs.